All of our point of sale aids are free of charge to chandlers stocking our product. They are supplied through your local distributor with an initial minimum order of product to stock the unit. All POS have been specifically designed for Anchoright to be visually appealing and show off the chain marking sets giving give a clear explanation of their benefits and how they work.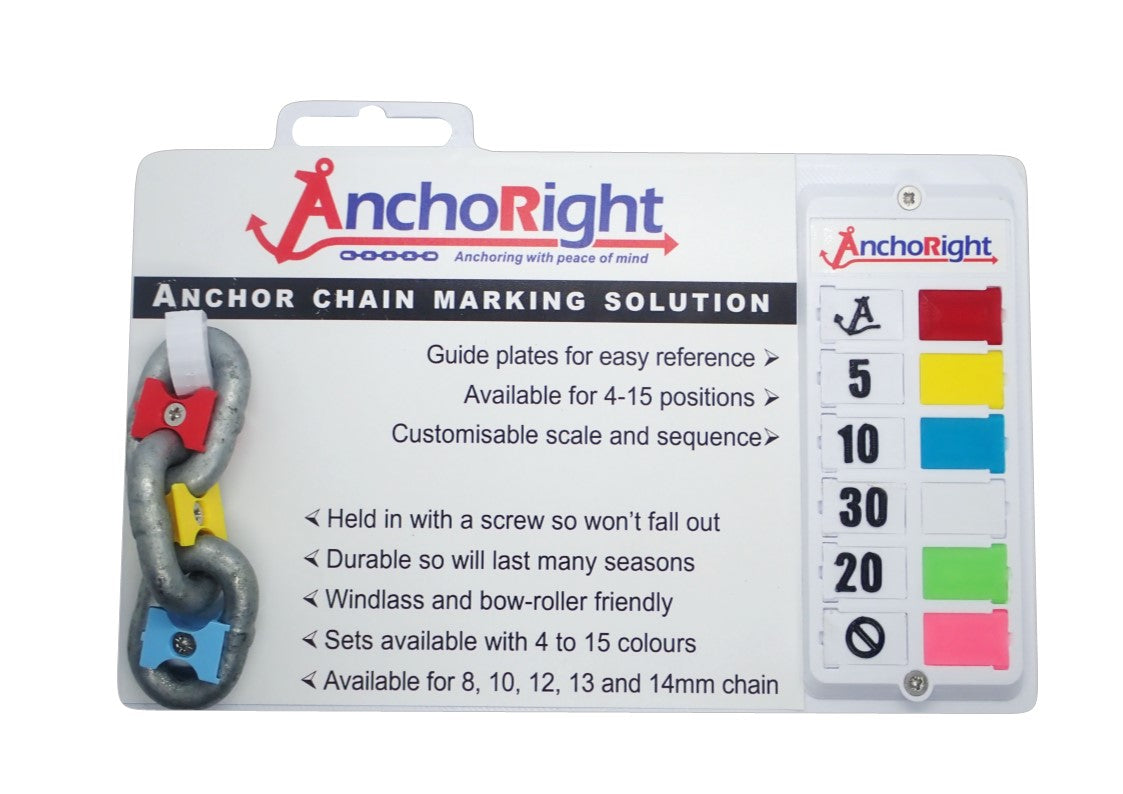 Wall-hanging POS plaque
This A5-size plaque is specifically designed to provide your customers with a full explanation of the product with visual samples, yet takes up very little space on the wall. It can be hung above the product with the euroslot to create a visually attractive wall display.
Make contact to get one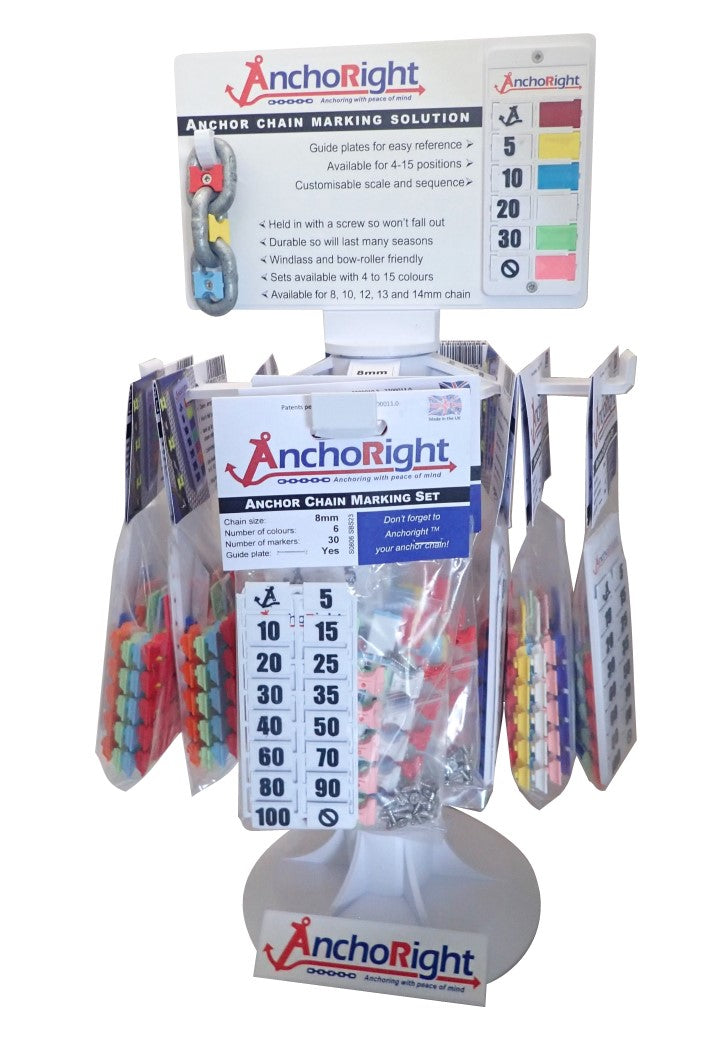 Counter-top point of sale
This visually attractive, minimal-footprint countertop point of sale stand holds three of each of the four fastest moving chain marking sets. With only a 26cm diameter it's about the size of a dinner plate yet holds £330 worth of fast-moving stock at any one time.


Make contact to get one

Floor-standing point of sale
This custom-made floor-standing point of sale stand will hold an extraordinary amount of stock within an extremely small footprint of only 40cm diameter.
Standing at 165cm high, the eye-level placard at the top gives a full explanation of how the chain marking sets work with clear examples.
With a choice of two or three tiers, the stand has the capacity to display 8 or 12 SKUs or hold up to 48 packs of Anchoright chain markers maximising the return on the small amount of floor space taken up.
Make contact to get one