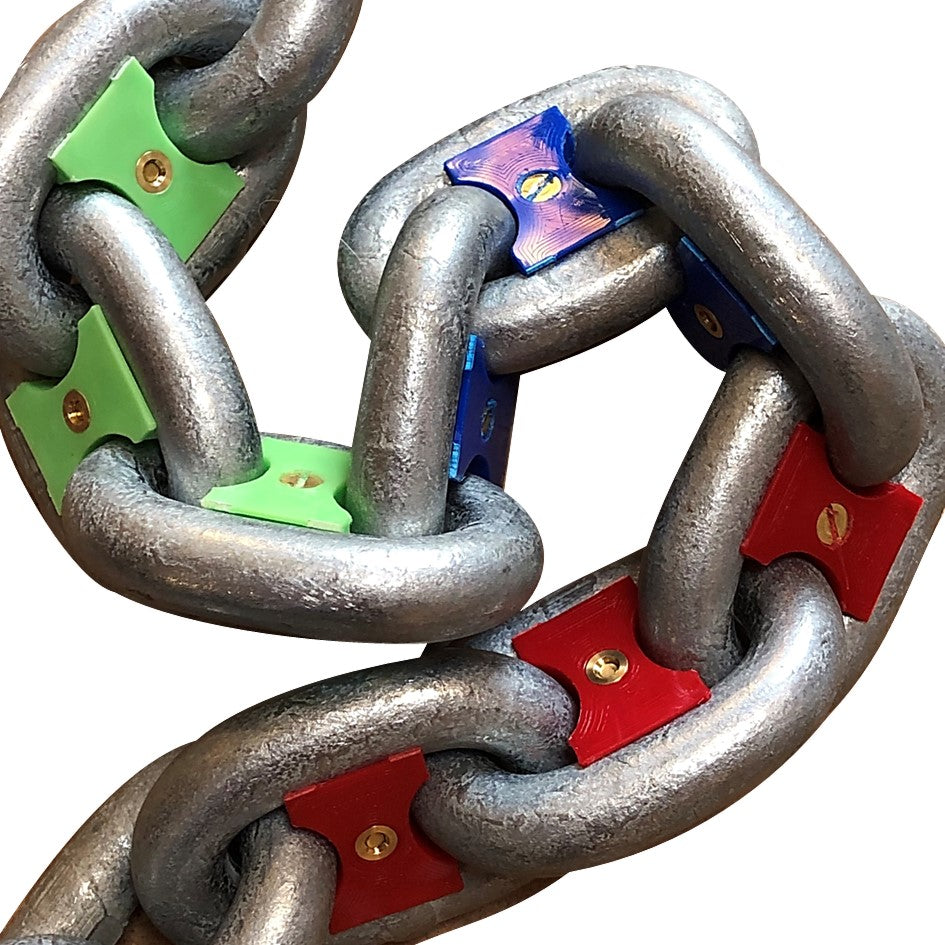 Nice and secure - won't pop back out
Due to the unique patent-pending design and Anchoright Chain Markers will not pop out from between the links once they have been put in place. This is to extend the life of the markers and reduce pollution in the sea from plastic cable ties and pop-in markers or paint wearing off.
The 8mm and 10mm, 3/8" markers are held together with a marine screw whilst the 12mm and 14mm markers have a moulded-in brass insert and a brass bolt.
So whether passing through a windlass, dragging on the seabed floor or piling up in the anchor locker, the Anchoright Chain Markers stay put for seasons. Application is really simple too by firmly pressing the two halves together and then securing them with the marine-steel screw provided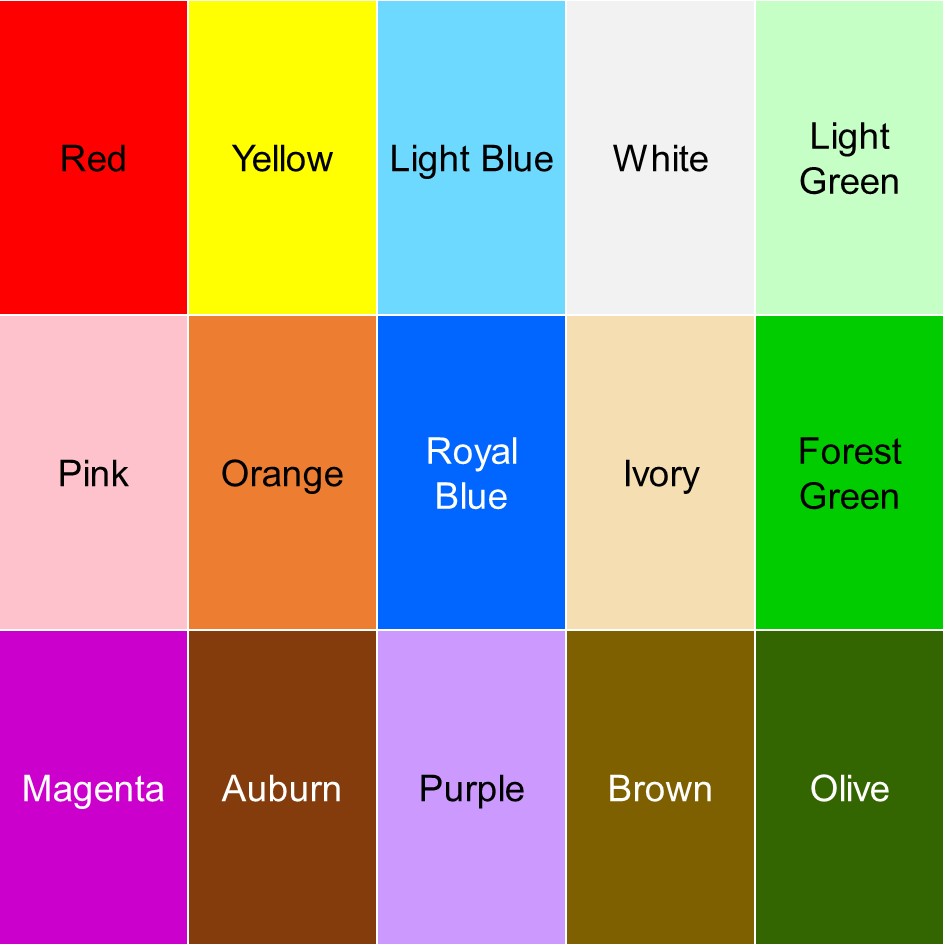 Wide range of colours
Available in 15 different colours, almost all chain lengths can be marked with a unique colour at every position. Combined with our customisable guide plate this simple yet effective chain marking solution makes anchoring much easier and safer.
Choose your own colours
Easy application
Fitting the chain markers is extremely simple, all you need is a screw driver. Snap the two halves of the chain marker off the rack, place one on each side of the chain link and then apply the screw. If you struggle, you should sit down and have a good think about whether you should be in charge of a boat!
Highly durable materials

Our 8mm and 10mm, 3/8" chain markers are injection moulded in the UK out of Acetal. This material is ideally suited for a marine environment being hard-wearing and resistant to water.

The 12mm and 14mm chain markers are manufactured using 3D printing process and are from PLA, which is an environmentally-friendly plant-based polymer.

The screw and insert on the larger markers is made from brass to resist salt water corrosion.

Various chain sizes

Anchoright Chain Markers are available from stock for all standard chain sizes from 8mm – 14mm chain. They are produced for calibrated chain (DIN / ISOP / EN) standard measurements. Whilst chain dimensions may vary slightly, the markers will fit most marine chains on the market. We are able to produce special orders for larger sizes of chain, including a marker for stud-link chains. Simply contact us to discuss your requirements.

How to measure you chain size
Get the best anchor chain markers here
Whether you want to create your own selection of colours or use one of our complete Chain Marking Sets, including the guide plate, you'll be glad you chose Anchoright once you're out on the water.